A weird name for a weekly reading challenge, but who doesn't like a good mythical creature? Especially a dragon in a high fantasy? 
Watch, there is going to be someone who says they do not like dragons in books. We will come back to this discussion later.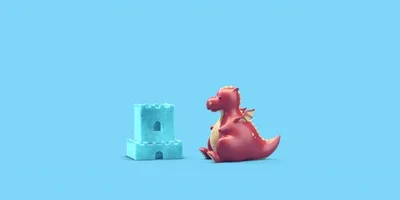 hello, my lovelies!
I am introducing a series I will be doing every Monday. Each week, I will be choosing 1-2 books that I want to read or finish reading, during the week.
The criteria for the books is as follows:
I have not finished a book after so long
I am not excited to read a book, but still want to read it
If it's a long and thick book
I am excited to read the book and need an excuse to talk about it
A book is intimidating
In other words, if a book seems difficult to get through or intimidates me in some way, it will become a dragon of the week.
This is to keep me accountable for the books on my tbr and every week. This way if I have a tough upcoming week or just need some guidance in my reading, I have two books for the week.
The following Monday, I will be giving a little reflection on the past week and telling you of my dragons for the week.
If you want to see the first dragon of the week books, then click here, or if you are reading this when posted, check back in about fifteen minutes.
Oh, and before I forget, I named this dragon of the week because I wanted something like beast of the week, but not as intense sounding as beast. Is it just me, or does beast just sound intense? I was looking at a book cover that I love and decided to pick a dragon since I like dragons.
To state the obvious, until I draw a dragon picture for this, or find a royalty-free dragon image, please enjoy this image I took of a bear in a tub. I think it's pretty funny. I enjoy it a lot.
Now, back to the discussion. How can you not like dragons? I would love to know if you are one of those people that are not fond of dragons. I personally love dragons and phoenixes when it comes to mythical creatures. They are powerful and awesome. Do you know how majestic people make these creatures to be? Okay, I will leave that here, but I do want to talk about this. Also, how do you feel about the gifs? I thought I would try it.
What is your favorite mythical creature?
Like I said, I will be posting the first dragons of the week today around 11:15am/EST.
See you soon,
~ Aless