hello, my lovelies!
If you missed my announcement and the first week of the dragon of the week series, I suggest you check them out! If you have seen them, then you already know what this series is about. Every week, I choose 1-2 books that I think will be challenging to read with a reflection of the past week's choices.
Last Week's Reflection (I failed miserably) 
Crooked Kingdom
I am so, so close to finishing this epic conclusion. My heart is breaking and honestly, I am not emotionally ready to leave Ketterdam, the Barrel, and this ragtag group of friends. I hope everyone gets a peaceful ending. Not a happy ending, or a bad ending, but something they can be at peace with…hopefully, I am talking about Ketterdam and peaceful endings are hard to come by there.
found on giphy
this is going to be me when reading the ending because I just got some ice cream!
Rules for Being a Girl
To be completely honest, I did not pick this up because I am fright this will pull my trigger and I am worried about it. I then saw the promotional ad for this book and was even more put off. So today, I will be reading the first ten of the thirty-seven chapters, and if I enjoy them, I will continue and try to finish tonight, but if not, then I will be DNFing this book. I was already planning to upload my review of this tomorrow, so stay tuned for tomorrow to see what I thought.
This Week's Choices
Throne of Glass – a controversial fantasy with a slow start
As stated above, this book has a slow start. To me, it does not feel slow, but I have struggled to get through the beginning so many times. I will be listening to the audiobook, so hopefully, I will manage to finally read this whole book. On a  complete and utter side note, WHY ARE THE AUDIOBOOKS FOR THIS SERIES, and House of Earth and Blood (her new book), ONLY AVAILABLE THROUGH AUDIBLE? AND THEY ARE EXPENSIVE TOO?? No thank you, ma'am. Sarah J. Maas, I would love to listen to them through my library and so would SO MANY OTHER PEOPLE! *exhales* Okay then.
I will casually wait until someone uploads them to YouTube *cough*exactly what I'm doing*cough* and I can read them at 2x speed to fly through the stories before they get taken down. What? People are very nice on YouTube and know not everyone has access to Audible, which, might I say, is overpriced. Scribd and Libby are great, if not better.
Seven Blades In Black – a huge adult fantasy
Honestly, I only know this is an adult fantasy, the author is quite entertaining on Twitter, and it's a revenge story. That's it. Besides being much larger than I anticipated, I am curious to see how I feel about this book and what I think of the story. I have to say, I am not sure if I am going to finish this by next Monday, but we didn't start out too strong, but I have faith in myself.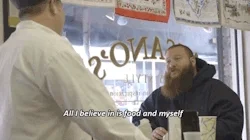 found on giphy
That's all for this week's dragon of the week!
see you soon,
Aless