hello I read some books let's talk about them
hello, my lovelies!
We made it through March! What a month. Alongside the stresses of the month, I had books to accompany me like many others. Not every review is going to be lengthy, but I am hoping to give each book some justice. I do have reviews of many of this month's reads coming up, so they will be linked once they are up! Once again, sorry about that.
Before We Were Yours by Lisa Wingate 2.5/5⭐
This is a historical fiction based on the human trafficking of children from poor families to wealthy families in Tennesse. If you want more into that piece of history, look into the story behind the story and Georgia Tann. I do not have much to say about this book. I read this for my English class. I had high hopes for this story but it would have been better if this were two books in companionship or in a duology. We follow two timelines, Rill who was taken from her home and was held in the orphanage with her siblings, and Avery who is pretty much a spoiled rich kid, I mean a woman who is the daughter of a South Carolina Senator. Avery goes digging into her past when a woman at her grandmother's funeral home calls Avery a name she does not know.
Honestly, this book would have been so much better without the alternative perspectives between Avery and Rill. Avery did not have an interesting storyline whatsoever and she quickly became a repetitive character. Rill's story was more convincing and I was able to feel for her. Avery just felt like a spoiled brat to me and I couldn't help but think otherwise. My fellow classmates who read this with me were not too fond of this read either.
The Wicked King by Holly Black 3/5⭐
Review to come later, click here once my review of the whole series is up! I thought this was the best of the series.
Daughter of the Siren Queen by Tricia Levenseller 5/5⭐
What a sequel to the first! I already adore the first book, Daughter of the Pirate King, but I still loved this. I unintentionally updated my progress on Goodreads as I read, so there is a lot to see if you want all of my thoughts. I loved the fact that the narrator changed her tone when Alosa used her siren powers and gave her siren a personality too. Obviously, I loved the development of the romance between Alosa and Riden, but it wasn't the main plot point. These two are stubborn pirates who have feelings for each other and they just won't admit it. I enjoyed the villain of the story and how the crew was once again included and not pushed to the side of the plot. I can't talk much about this book since it is a sequel. I'm not sure if I like this or the first book more. They are both very good.
The Queen of Nothing by Holly Black 2.75/5 ⭐
Review to come later, click here once my review of the whole series is up! It wasn't as bad as everyone made it out to be.
Mooncakes by Suzanne Walker and Wendy Xu 3.5/5⭐
This graphic novel's title feels a little misleading. They talked about mooncakes like once and did not even get into then. All I know is that mooncakes are a dessert. That's it. Also, I do not think there was any baking in this book. I got the autumn vibes, but I feel like the summary is more true to the story than the cover. Okay, now let's get into the things I like. I like the gender-neutral terms of Tam and how when they introduced themself to Nova's grandmothers, the grandmothers were totally chill about it and even apologized for getting their pronouns wrong. That was nice. Oh, and you heard me right, grandmothers, as in two. I adored our lesbian relationships between Nova and Tam and Nova's grandmothers. It was sweet. I do feel like we were thrown into the middle of the story because Tam and Nova moved quick in their relationship and I felt like there was no base for it besides past feelings. The story was okay and I liked the art style.
Anthem: Graphic Novel by Ayn Rand, illustrated by Dan Parsons 3/5⭐
Anthem is a book I had to read for school during my freshman year of high school. I thought it was pretty decent for a classic. I would read it again. This is pretty much the same story, I do not think the actual story changed, but it just has graphics. The art style made me think of old superhero comics. I do not hate the art style, but I do not think I want to keep this edition. It's cool and I am happy I won this in a giveaway on Goodreads, but I am unsure if I will keep this.
The Kingdom of Back by Marie Lu 5/5⭐
Once again, I have a review of this book coming because it was my favorite book of the month. I LOVED THIS BOOK AND EVERYTHING IT HAD TO OFFER!!!
Rules for Being a Girl by Candance Bushnell and Katie Cotugno 1.5/5⭐
I only have one thing to say about this book…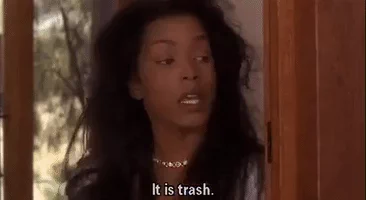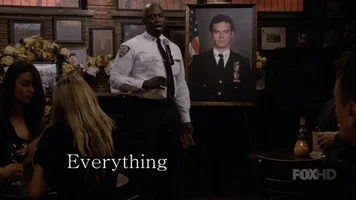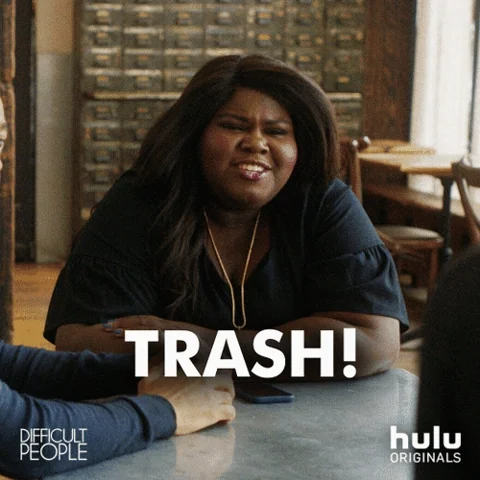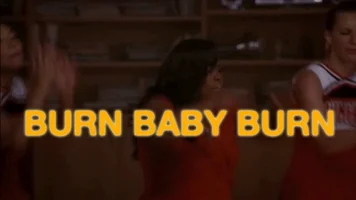 giphy
Click here for that review. I hated this book, but some people might like it. I didn't.
Well then…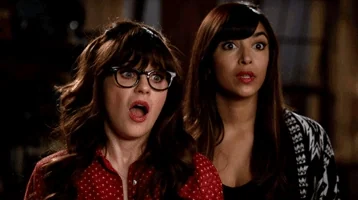 I will see you lovely people later. I hope you are doing well and have a good book beside you during these tough times.
see you soon,
~ Aless