This is only for four days, with four challenges, there's no way for me to fail right? Hopefully, I will complete my second readathon this year.
hello, my lovelies!
I feel like I keep forgetting to say that. I will be better at remembering.
Anyway, the Stay Home Reading Rush is starting tomorrow and happening through the weekend (April 16-19th). I am not going to lie and say I wasn't excited to receive a Twitter notification from the Reading Rush account saying a special announcement was coming and it happened to be a mini version of the readathon before the big round in July.
If you do not know what the Reading Rush is, it is a yearly readathon, previously know as Booktube-a-Thon, that happens towards mid/end of July every year. Last year, they changed the name to the Reading Rush because there were participants from all sorts of platforms, not just booktube. It takes place over 7 days with 7 challenges with a group read and booktube, Twitter, Instagram, and I think blog challenges. It is the one time of year where most readers come together to read and watch each other's vlogs and challenges, like and comment on Instagram, Twitter, and blog posts, and read books together. It is a magical experience because you have the opportunity to meet so many readers from all across the world.
This mini version as I said, is only across 4 days with 4 challenges and a tag. I will be participating in the Instagram challenges on my account @theintrovertreads. I will not be doing the bonus challenge of reading a book about a disease or pandemic setting because I do not like those types of books anyway. I struggled to make this tbr, but here it is along with the tag. Also, those beautiful bookmarks are from FahSkye Creations who is currently on a little break, but she does have an Instagram where you can see all of her beautiful bookmarks. They are nice quality and shipping is pretty fast once FahSkye sends them out!
Stay Home Reading Rush Tag!
How is your reading going while staying home?
It is slow, but I am making decent progress. I could be doing better, but with school, my day is split between homework and relaxing. This school from home situation is not for me. I already procrastinate enough. I think I'm finding a system though. Now, to add reading back into the system while being productive would be great.
Where have you been reading at home?
Mostly in my room, but in the kitchen too when cooking, baking, or doing dishes. Sitting in my deteriorating leather spinny chair with my knees up listening to an audiobook is one of my favorite pass times.
Best book you've read during isolation?
My none biased pick is The Kingdom of Back by Marie Lu. When I finish it likely on Wednesday (the day this is going out), will be The Shadows Between Us by Tricia Levenseller.
What's your favorite feel-good book?
I am not sure. I want to say Hugo, but honestly, I do not know if I have one.
Book you wish you could buy or borrow from the library?
Hmmm…probably Captive Prince by C.S. Pacat. I have the second and third, but the first took too long to come in, now I can't read the series!
Waaaait, I just found out the first book is available as an ebook on Libby. Nevermind then, I don't know which book then. Maybe, The Midnight Lie by Marie Rutkoski, I had a hold on that.
An author you wish to shout out during this time?
This is a tough one. I want to say all of them, but that's too basic. Maybe Tricia Levenseller because her writing is very addicting and I typically find myself struggling to put her books down once I start and if I do take a break, then I am always thinking about the book. For example, I reread Daughter of the Pirate King a few months ago, and I want to reread it again. I'm pretty sure it was only two months ago…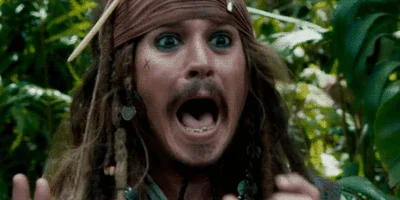 What is your Reading Rush TBR?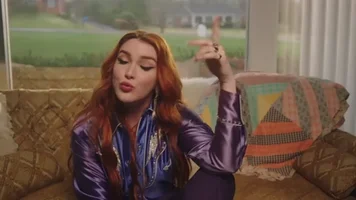 Stay Home Reading Rush Book Challenges
Read a book with a house on the cover: Hunting Prince Dracula by Kerri Maniscalco
Dracula's castle was his home and is home to the students who are studying there and the faculty and staff.
Read a book in the same room the whole time: The Ninth Sorceress by Bonnie Wynne
A new release from Talem Press that I have been anticipating since finding the author on Instagram last year. Magic and a protagonist my age, I can't really complain too much. Also, the character art is very nice.
Read a book set somewhere you wish you could go: The Crown's Fate by Evelyn Skye
A sequel to a story that makes me cry just thinking about the ending. Set during the Romanov reign in Russia and has a unique magic system, at least to me, and some amazing characters.
Read a book that will make you smile: The Gilded Wolves by Roshani Chokshi
I have been overwhelmed with European history due to studying and prepping for the AP European History exam next month. Knowing there are some historical influences in this book, let's see if this reignites my love for history. Yes, I am a history buff.
Honestly, I cannot think of anything fun or witty to say, so I threw another gif because why not? If you are participating, I hope you have fun reading whatever you choose. If not and you want to, join! It will be fun! You don't need to read four books, you can double, triple, or quadruple the challenge to read just one book instead. Whatever works for you!
see you soon,
~ Aless
gifs found on giphy.com