I am setting myself up for failure, but hey, this will be very interesting to see play out. This is the first time during quarantine that I am motivated to read. Also, I am planning on making late night (EST) posting a thing, so stick around for some fun thoughts and gifs.
hello, my lovelies!
I am going to share my June TBR on my channel, but there are so many amazing books I want to read alongside those. Thus, I have decided to make a list of books that I might get to this month and books I may replace some of my prompts with. I am not going to link all the books because there is a lot and that would feel overwhelming with the links, but I did put the full title and authors, so you can still read and check these books out!
I am quickly going to go through the books on my readathon prompts.
ReadYourGays hosted by Boston Reads Books
Deck of Omens by Christine Lynn Herman
Priory of the Orange Tree by Samantha Shannon
The Merciful Crow by Margaret Owen
The Midnight Lie by Marie Rutkoski
This One Summer by Mariko Tamaki
Make Your Myth Taker hosted by A Frolic in Fiction & Charlotte
Priory of the Orange Tree by Samantha Shannon
Warrior of the Wild by Tricia Levenseller
The Crown's Fate by Evelyn Skye
Romanov by Nadine Brandes
These are some of the other books I am planning on getting to. These books are current library (Libby) loans, holds that will come in, new releases and rereads (in bold), or anything else I am in the mood to read. I should say, THESE ARE NOT IN ANY PARTICULAR ORDER! This is just how they either popped into my head or the order on Libby. Lastly, POC books are in italics.
The Anti-Virginity Pact by Katie Wismer June 16th
The Empress of Salt and Fortune by Nghi Vo
Manga Classics: Romeo and Juliet adaptation by Stacy King
Seven Deadly Shadows by Courtney Alameda and Valynne E. Maetani 
A Song Below Water by Bethany C. Morrow
Serpent & Dove by Shelby Mahurin reread
Crown of Feathers by Nicki Pau Preto
A River of Royal Blood by Amanda Joy
Check Please! Book 2: Sticks and Scones by Ngozi Ukazu
Kingdom of Souls by Rena Barron
We Are Not Free by Traci Chee Septemeber 1st
The Gilded Wolves by Roshani Chokshi 
Don't Call the Wolf by Aleksandra Ross
A Court of Mist and Fury by Sarah J. Maas
The Great Gatsby by F. Scott Fitzgerald
The Mars Series by Fuyumi Soryo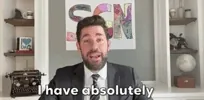 Today is June 9th. I have only read 1 book this month. On a side note, graphic novels, manga, and novellas, count as reading too!!! Okay, but I DO NOT expect myself to read and finish all of these books since some have a higher priority than others, but I do hope to read 10 books this month. That's reasonable with my readathon tbrs, right?
Did I plan to make a list post for today?
But am I posting for the first time in a while, so I can get back into the groove of writing on my blog again?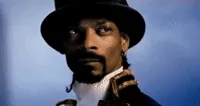 I am thinking about making these late night posts (at least late night for me) a common occurrence because they are fun. These are the types of posts where I include the most gifs in my posts.
I think I am going to end this off here. Having certain posts where I can make it seem like a conversation with you guys is the best because it seems more inviting. Or annoying. I don't really care.
Okay, final note. I am not a fan of the new editor, so I am not going to use it until WordPress forces me and gets rid of the 'go back to classic' option. I might use it for certain features though like the multi columns.
haha, that's enough from me. I hope you are all doing well and you guys are continuing or starting your education about the racism and police brutality issues in America and the world. I will be publishing a post about my thoughts about everything, but I do have a video up with some thoughts about it.
much love 🖤
~ Aless
all gifs found on giphy.com