hello, my lovelies! These are all of the books I am looking forward to or have on my radar.
I have been wanting to share my monthly anticipated releases for the last few months, but I have not gotten to it, but here we are! I want to share my list of anticipated releases for August with you all along with some other books.
Each book will have a brief summary, the cover, the author (of course), the publisher, the Goodreads link, and what about the story has sparked my interest.
August 4th
The Dark Tide by Alicia Jasinska 🌈🎊 ~ Sourcebooks Fire
To prevent her brother to be the chosen sacrifice for St. Walpurga Eve, Lina Kirk gets help from the boy she loves to take her brother's place and become the Queen's sacrifice.
Such a simple plot, but something about it sparks my interest. Probably the fact that a Queen falls in love with someone who would risk their life to save someone they love.
The Black Kids by Christina Hammonds Reed 🌙💕🎊📚 ~ SimonTeen
The end of her senior year couldn't be going any easier for Ashley Bennett until the LA riots begin after four LAPD officers beat a black man. Ashley's normal life comes crumbling down when she is no longer a normal kid, but a black kid.
I am hoping I will enjoy this more than The Hate U Give. Nothing against the book or Angie Thomas, I just wasn't into the story! Please don't come for me (see gif below). I think this is going to be an interesting read given the Black Lives Matter Movement that's happening this year after something similar happened. I did win an ARC copy in a Goodreads giveaway, but I did not get it a week before publication, so I haven't gotten to it yet.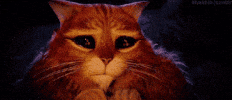 Don't Ask Me Where I'm From by Jennifer De Leon 🌙💕🎊📚 ~ Atheneum/Caitlyn Dlouhy Books
After transferring to a new school, Liliana's father puts her in a program to help to desegregate her school where there are few people of color. Being in the minority of her school population comes with its troubles, but Liliana tries to make the most of it for her father until she learns he might get sent back to Guatemala because he is undocumented.
I love that a story about having undocumented parents is in the world like this. I think it is very important for people to read that people who want to provide a better life for their children or future families aren't bad or evil. I am not going to get into it today, but it's important because we are all people and we deserve a chance to be given a voice. I also won an ARC copy for this back in the beginning of the year before the release date got pushed back, but I haven't gotten to it yet…I am bad with reading ARCs…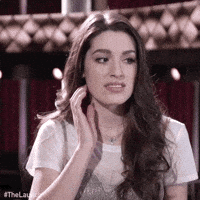 Virtue by John Moot🎊📔 ~ Roads End Books LLC
Hannah Holder's life is crumbling down as her daughter is getting bullied, her son is getting into trouble, and her husband might lose his job. Hannah soon has to give up her dreams of a fresh start and to become someone she once was, to help the ones she loves including herself.
Thank you to Roads End Books for informing me about this book about making the most of your life. While this is not a story for me, I do think many people could benefit from it because they could be experiencing something similar or they simply enjoy a book about bouncing back when life throws you curve balls.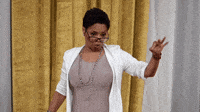 A Map to the Sun by Sloane Leong 🌙💕📚 ~ First Second
An old friendship is brought back into Ren's life when life starts to get hectic. From dropping grades, to the new women's basketball team, to trying to rekindle an old friendship.
This is graphic novel is going to be incredible. I cannot wait to dive into this coming of age story of friends, love, and basketball. I actually don't like basketball, but I enjoy reading it in books. The art style is really cool and I know I am going to binge this in a day. Thank you to Sloane Leong for providing me a copy a few days before its release, but I am planning to read it this week! Also, because this is the person I am, please finish this vine… (i'm sorry)

August 11
Star Daughter by Shveta Thakrar ~ HarperTeen 🌙💕🎊
In order to save her father, Sheetal must go to the celestial world to find a star powerful enough to heal him. Sheetal finds herself mixed up in a competition to find the next ruling house of the heavens or else she will not return home to Earth.
She is the daughter of a human and a star and has to go through trials in the celestial world. Need I say more??? Honestly, that is all I need to be excited about this. Also, if I read it correctly, Sheetal is Asian and this might take place in Asia. I love learning about Asian cultures and fantasy set in or inspired by Asia are some of my favorites to read.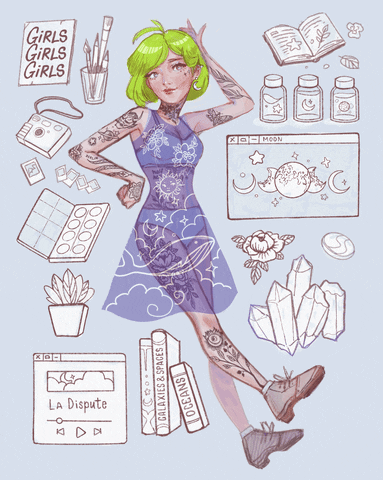 (look at how cool this gif is!)
August 15
The Art of Dying by Kyle McKeon 📔📚 ~ Branching Realities Independent Publishing
Mankind is on the brink of extinction when the GEHM population push mankind out of the way to try to save them from the growing mutant threat. Years after a failed attempt to retake Culver City for mankind from the GEHMs, freelance killer, Alex Mercer takes contracts without a second thought and with the utmost amount of bloodshed in her wake. Alex's newest contract is to return home to hunt and kill one of the most nefarious billion dollar men with a group of other freelancers.
This is a re-release due to some edits, but it should be finally up and running again on the 15th! This book is not for everyone. It deals with a lot of heavy topics and includes some language that aren't for all. I ended up DNFing this book because unfortunately it wasn't for me. I tried, but couldn't get into it. Also, I shortened the summary since the one on Goodreads acts more of an outline of the story rather than a summary. Honestly, Alex gives me some Lara Croft vibes. Click for my review.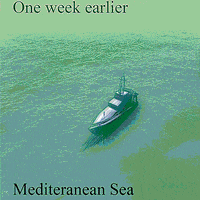 August 25
Where Dreams Descend by Janella Angeles 🌙💕🎊 ~ Wednesday Books
In the competition to become the next headliner of the Conquering Circus, magicians begin to go missing as acts become riskier. A circus filled with secrets filled with magic in the air.
Do I want to read this just like everyone else does? Yes. Do I want to read this because one of my favorite booktubers enjoyed this a lot? Yes, that definitely added more excitement to it. I do not typically enjoy circus books or movies, but I am interested to see what I think about this book. I do not think the circus is going to be as big of the plot as people think it is. I think (*cough*hope*cough*) it will have similar vibes to Stalking Jack the Ripper by Kerri Maniscalco.
Traitor by Amanda McCrina 🌙 ~ Farrar, Straus and Giroux (BYR)
In a battle between Polish and Ukrainian forces, Tolya Korolenko, a half Ukrainian, half Polish boy joined the Soviet Red Army to keep himself alive and fed, but after an altercation, Tolya gets rescued by Ukrainian Freedom Fighter.
I am going to leave that there because it just keeps getting better. I really enjoy historical fiction and I honestly cannot wait to see how this book plays out. I think this is going to be as interesting as White Rose by Kip Wilson (which is incredible!) because I think it can give room to some interesting interrogations and dialogue. The timeline might get crazy, but I am okay with that because I think it makes me a better reader or better viewer in case of The Witcher (TV). I do not think there will be any romance in this because there is that traitor aspect and the battle seem like the bigger picture.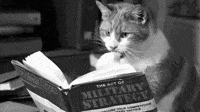 Key
🌙POC (person of color) Main Characters
💕POC (person of color) Author(s)
🌈LGBTQ+
📚I have an ARC copy or have access to one
📔 Request from Author/Publisher for feature/review
🎊 Debut Author
These are the August releases I wanted to share with you. What books are you looking forward to that came out or are coming out this month? These will come monthly and next months is going to be long.
have a lovely day ♡
~ Aless
all gifs are from giphy.com