Well, that was the long way of saying December tbr, don't you think?
hello, you lovely person!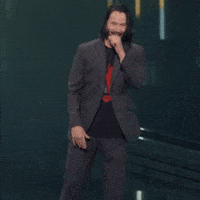 Here's a quick update before I get into this tbr. I have been planning to release my books to read before 2021, but I have never gotten around to it and now, I'm not sure how many of those books I want to read in this year. This has also caused me to lower my Goodreads goal from 80 books to 60. There was no way I was going to be able to read 30 books in 1 month. Last but not least, I am going to start taking the first few days of a month off from my socials, so I do not quickly burn myself out since I have taken many breaks during this year. I am unsure how often my posts will be, but I plan to be better at it this month and post at a proper time.
Now, to the my tbr!
I have not made a tbr in months, but I wanted to do one for December since I am planning to read a few books. The covers are linked to the Goodreads page. This is like a guide since I am a mood reader and I read what I want.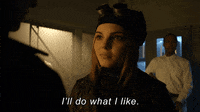 Beyond the Ruby Veil ~ This book sounds like so much fun. Two teens who just so happen to be secretly gay have to marry each other for the sake of prosper their fathers' businesses. Then their wedding day gets ruined and the duo have to go on an adventure to deal with a water creature or something. This is a shorter book and a standalone, so I know it is going to be a wild ride!
Crooked Kingdom ~ This is the sequel to Six of Crows. If you do not know what Six of Crows is, in short, Six of Crows follows a group of teenagers who live in a gambling filled world and have to be careful of who they trust and the things they get themselves into. Also, there's magic. I read the first half of this on New Years Eve of last year and I never finished it! It's time to finish it…a year later.
The Priory of the Orange Tree OR House of Earth and Blood ~ I am unsure which of these big books I will commit to, but I am going to be reading one of them. If I can get to both of them, that would be ~ a m a z i n g ~ but I am hoping to read at least one of these. Priory is a 800+ page tome filled with wars, dragons, magic, and a lgbtq+ romance. I have been about 50 pages into this and it is already so good. Earth and Blood is also a 800+ page tome filled with magic, paranormal creatures, assassination, and romance. I do not know much about this besides that this is another hit or miss book with a big following.
These Violent Delights ~ AN ASIAN INSPIRED ROMEO AND JULIET???? YES PLEASE! Enough said. This has gangs and forbidden romance. I don't need to know more. I read the first page of the prologue and it was glorious! I am getting my library loan tomorrow (from when this was released). I am so excited for this book and I cannot say much more about it.
The Gilded Wolves (and maybe The Silvered Serpents) ~ A heist story that takes place in France with so much historical tidbits and influence, magical households, and secrets and secrets. Oh, did I mention everyone has a secret in this diverse cast of characters? I have been slowly reading this since the end of September and I am about 1/3 into this novel and loving it. It is a lot of fun and the characters are so flushed out.
Illuminae ~ Battling corporations on the brink of war, a plague, conscious A.I., and romance? Told in a multimedia setup, this novel is going to be an interesting read no matter if I like it or not. I have never craved reading a sci-fi before, until about a month ago. I got this overwhelming feeling to read this book and I had to wait until the physical loan came in through my library.
The Falconer ~ A high society fae huntress in secret who trains alongside a fairy and also has a pixie as a friend and clothes mender. This steampunk inspired fantasy features a slow burn romance and a leading female that will make her own path in life and knows her own worth. I have been meaning to read this book for years, but never got to it. Like Gilded Wolves, I started this a few month ago and never finished it. I had to wait for another loan to come in since my other loan was up. It's confusing, I know, but it is worth it because this book sucked me in more than I ever expected!
There a few other books I would like to get to this month: Furyborn, How the King of Elfhame Learned to Hate Stories (plus a reread of the trilogy), The Crown's Fate, Kingdom of the Wicked, We Hunt the Flame, and The Ninth Sorceress, but I will not be disappointed if I do not get to them during December. What are you hoping to read during this last bit of 2020? Have you read any of these?
have a lovely day!
~ Aless ♡
gifs from giphy.com