Hey! I am late to this trend (of course) but I still wanted to participate in this tag!
hello, you lovely person! (which one do you like better: you lovely person or lovely person?)
I have this love hate relationship with tags. I love the questions and how involved the community is with each other, but I am so bad at tagging others and I'm an awkward bean. So, if any of you have not done this tag (or any others in the future) I tag you! You can make your own post or write your answers in the comments!
Are there any books you started this year that you need to finish?
Oh, there are quite a few. I have a revisit later shelf Goodreads dedicated for these books, so anything on that shelf can fall under this question. The main one coming to mind is Crooked Kingdom (sequel) by Leigh Bardugo. I talked about this book so much this year in posts, but I never finished it. I was trying to read this on New Years Eve for a 24 hour readathon, but I only got through half of the novel. I haven't read any more since then. I still remember what happened and where I am, but I never finished it. It is my goal to finish this book during December before it hits a full year!
Do you have an autumnal book to transition into the end of the year?
Um, I do not think I do, but maybe. I reread The Invention of Hugo Cabret by Brian Selznick at least once a year and I think that is usually during this time of year, so maybe that book. If not, I think any contemporary book. I tend to read contemporary and paranormal books during the fall and winter.
Is there a new release you're still waiting for?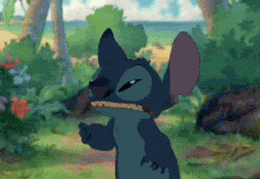 Originally, no, but the audiobook for How the King of Elfhame Learned to Hate Stories by Holly Black (the Cardan novella) is not available on Libby/Overdrive. The release date got pushed back twice to different dates in the beginning of December (it was released on November 28) which is normal for audiobooks some times. But it got pushed back again to February. FEBRUARY. WHAT???? I am so confused and sad because I like the narrator for this series, but I do not want to wait. Cardan was the driving force for me to continue with The Folk of the Air trilogy, so I feel a little cheated and sad. I do plan on purchasing a copy with the trilogy, so I will hopefully read it by the end of the year. Who knows.
What are three books you want to read before the end of the year?
I am not going to include books that I am already in the middle of.
The Ninth Sorceress by Bonnie Wynne
The Deck of Omens by Christine Lynn Herman (sequel)
either Priory of the Orange Tree by Samantha Shannon or House of Earth and Blood by Sarah J. Maas
Is there a book you think could still shock you and become your favorite book of the year?
There are a few!
These Violent Delights by Chloe Gong
Beyond the Ruby Veil by Mara Fitzgerald
Priory if I can get to it
The Deck of Omens
The Gilded Wolves
maybe another one, I have no clue how many books I will read this month
Have you already started making reading plans for 2021?
Yes! I plan on doing a reread of the first two books of the Something Dark and Holy trilogy by Emily A. Duncan along with the first two books of The Beautiful series by Renée Adhieh. I love those books so much. I also want to try reading the Vampire Academy books by Richelle Mead.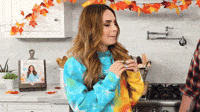 What are hoping to get read by the end of this year? Have you started making reading plans for 2021 not including new releases?
see you soon,
~ Aless ♡
all gifs are from giphy.com