It's the first post of an introverted winter! Please, take this post with a grain of salt!
hello, you lovely person
So, we all have this never ending tbr list as readers and with this comes the books that we loved so much that we want to own. Or we want to own a book to read it like a new release or a book you have a good feeling about.
These are those books for me. These are the ones I keep in my cart forever or I look at every time I walk into a bookstore.
A quick PSA about how I buy books:
It is not a long list because most of the books I have been aching to get, I have started to accumulate over the last year. I also will be going to university next year, so I am trying not to have a huge book collection until I can move them from home. When it comes to buying books, I try not to buy books I have not read yet because I realized that I tend to not read them or I am no longer interested in them. I likely brought them because they were for a good price and secondhand. I rarely buy a new book that I have not read or have a good feeling about or if it is a large book that I will annotate.
I love to utilize my local library system and I will continue to do so. I have not brought many special editions but I have a few of my favorite books. This is true for subscription boxes too. I just brought my first subscription box because I wanted to try it and I knew I wanted to read the book that was in it. And if it is a bust, then I can buy the regular edition through an indie bookstore, bookdepository, or barnes and noble. I try not to buy books through Amazon anymore unless that is the only place to get it.
Okay, enough of that. If you want me to do a post more about my book buying habits, I am more than happy to do so for you guys. Now, let's get into the books I currently have my eye on! (not in any particular order)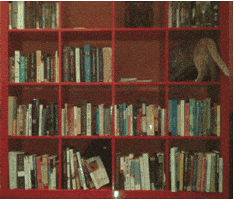 The Devouring Gray & The Deck of Omens UK covers ~ I prefer the UK covers of this duology than the US covers and that's pretty much it. The Devouring Gray really surprised me and Christine Lynn Herman's writing was incredible!
The Crown's Game & The Crown's Fate ~ I thought I should own a copy of the book that made me cry while in class and it's sequel. Evelyn Skye writes a magic competition differently from what I have ever read and it feels like old YA which will never get old for me. This is a hit or miss for most people, but those are the types of books that I end up loving.
Stalking Jack the Ripper series ~ I was going to get this last year when Barnes & Noble did the print of the signed box set, but they sold out before I got the chance to get one. I was literally at the store and they sold the last one. But! I still want to get the series because I love it. Kerri Maniscalo is one of my auto buy authors, so I am excited for whatever she puts out!
 Wicked Saints Paperback ~ This is 80% because this series has quickly become one of my favorites and I want the 3 editions of the books: hardback, paperback, Owlcrate exclusive cover. The other 10% is for the Malachiasz POV scenes at the end. If the paperbacks for the next two books in this trilogy have something special then I will definitely be getting them. This is one where I want as many, but also as few editions I can get of it 😂 
Kingdom of the Wicked B&N Edition & the Fairyloot Edition ~ Now, if I can recreate those beautiful sprayed edges of the Fairyloot onto the copy with the gorgeous cover from Barnes & Noble, I will not be mad. Just saying, if anyone knows how to make those types of sprayed edges or a similar stencil, I wouldn't mind if you shared that with me. Haha, okay but seriously, I am stoked to read this book and I just got my audiobook loan in, so I will be getting to this soon!
The Cruel Prince & The Wicked King & The Queen of Nothing & How the King of Elfhame Learned to Hate Stories B&N Editions ~ Did I ever expect to enjoy this series as much as I do? Nope, never. Is it all because of fanart? Yes, yes it is, have you seen the Jude and Cardan art? Ugh it kills me every time I see one. The character development was nice throughout the series and I need to reread it so I can go in less biased than before thanks to the hype it has.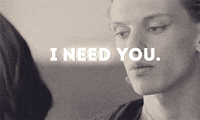 Lowkey all Shadowhunters secondhand or for fairly cheap ~ I have accidently started to collect the Shadowhunters books second hand. I have a complete set of The Mortal Instruments, books 1 and 2 of The Infernal Device, and Lady Midnight all in paperback and all secondhand. I mostly want these for the main series of this world. This isn't me bragging, this is more so me being shocked that I found them all for a great price and sometimes in a Little Free Library! Also, did you like the City of Bones movie or Shadowhunters the series? I love the movie (that's how I found out about this world) and haven't willed myself to watch the series yet.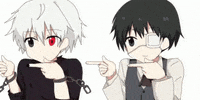 A Whole Bunch of Manga ~ Since I do not have the shelfspace for a manga bookshelf yet, I cannot justify buying each volume of a manga I like. So I am trying to find the bind ups, monster editions, and ominbuses that I can. What happened to the Tokyo Ghoul Monster Edition Vol. 1 from Barnes & Noble? They have the other 4 but what's the point of having an uncompleted series? Ahh, that bugs me and I have many uncompleted series on my shelves.
ARCs of my favorite books and series ~ I do not expect to find any of these, but if I can, I will be so happy. I am so interested to see how a book changes between drafts and the final draft. As a writer, I love seeing these things. *cough* Wicked Saints *cough* The Beautiful *cough* I'll stop now, this is cringey *cough*
Sorry for going off the deep end there. I hope you enjoyed today's post! It is currently snowing where I am! It has been a few years since it last snowed especially as heavy as it is now. I hope you all stay safe and take care of yourselves!
see you tomorrow,
~ Aless ♡
all gifs are from giphy.com