It is hard to expect too much from 2021 but anything is better than what 2020 gave us.
hello, you lovely person!
Oh gee, where do I begin?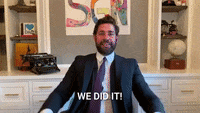 Obviously, 2020 was not the start of our roaring '20s moment that some of us were hoping for. But, I think this year has allowed everyone to grow and learn more about who we are individually and life for all of us. It was tough for all of us no matter what life threw at us. I hope you grew as a person and took time to care for yourself and those around you.
I wanted to write this reflection mostly for this little experiment of mine.
I am terrible at keeping up with blogs, but I am resilient in my attempts to blog. For so many years, I have started blogs, mostly on Tumblr, and never continued with them after a few months.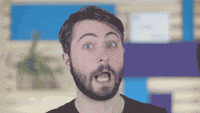 But!
I have stuck with this despite taking a break to figure out what I wanted to do. That hiatus was mostly due to life and exterior factors, but I am proud of how long I have stayed with this blog and how much I have posted for all of you! I've always loved the idea of becoming a blogger at one point of my life, but to actually be making progress on this dream of mine is making me very excited! It is nice to know that all of the brainpower that I put into planning and writing posts is not a waste of effort.
This is also thanks to all of you who have decided to come along on this ride with me! Thank you so much for following and even giving a glance to my posts! It is not much, but it means a lot and I cannot say thank you enough.
There are a few accomplishments from my first 8 or so months of blogging!
I went through a name change! Naming things are so difficult and I went from introvert reading to alesstheintrovert. Honestly, I am not sure why I never put the spaces in.
I attempted a bunch of different series. Does anyone else count an attempt at something an accomplishment? I would rather try something and fail then not try it and feel like I failed myself. The two that saw the light of day were my challenge of the week and an introverted winter. I am unsure what series I will have in 2021, but I do want to have an introverted winter again.
Oh, a big one, I started my blog! And I kept with it even if I was not physically doing it! This was something always at the back of my mind and I wanted to know how to improve.
For starting at the start of quarantine, I am happy with the progress I have made and I cannot wait to further improve my blogging and review skills.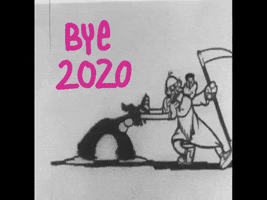 Earlier this week, I spent time planning my content for January. As you might have seen, I called it chaos. That is because it is. In 2021, I want to post at a rate that works for me. At this time, that is not every day and sometimes not every other day. This is a confusing way of saying that I will be posting on whatever days I want and how many times I want (likely twice a day maximum). I will likely be doing this chaotic posting for a few months until I gain the stamina to post at my ideal rate. This also ignited a tagline change: a cup of tea and chaotic books. I am excited to have fun with chaos, haha. Oh, did I mention this chaos starts sooner than you might think? 🙂
With this randomized schedule, I plan on having more reviews live on alesstheintrovert. I did not post as many reviews as I wanted in 2020, but I have many planned already! I will try to have a good mix of backlist reviews I want to post and reviews of recent reads. I will also be better at prioritizing the books I receive for review.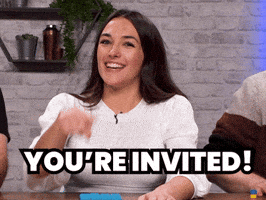 As for all of my other plans for 2021, I will have a post of my 2021 goals going up soon. There are some ideas I have for the blog but I am unsure. I was browsing other blogs the other day and I saw someone had a Ko-Fi page to help fund their blog, and I thought that was so smart because I was going to just purchase some things on my own. Who knows what I end up doing in 2021, but I am excited to take this journey with you.
I hope you had a moment to rest this year and you take some time for yourself as more years come.
see you soon,
Aless ♡
all gifs are from giphy.com