Hey, happy Sunday friends! I hope life is treating you okay and you are able to have some quiet time for yourself today!
hello, you lovely person
I will be putting in a greater effort to make the last week of January filled with posts and reviews to compensate for my lacking luster posting. I feel terrible for not posting as much as I probably should, so I want to get as much out as I can this week. Hopefully, by the end of this, I can find a good method to get everything written.
That being said, there will 3 posts today. This one, another post, and a review, finally! I have been lacking on my reviews, but I have a plan for them. Also, if you see my LinkTree after all three posts are up today, you will see that I tried make it easier to keep up with my latest blog posts. Okay, the business talk is over.
This past week was pretty chill for me. It was the last week of my semester and it was nice. Some of my teachers took their time on the lessons and others said, here you can do what you want (if you are done the work), because this is our last class. This week is going to be hectic because school is trying the hybrid learning and the schedule is almost different every day, so that will be fun. I will still be at home in my comfy pajamas.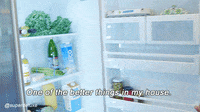 The only thing that sticks out for last week, is that our refrigerator broke…in the middle of a pandemic. So, that has been an interesting obstacle for the last few days. Thankfully, it has been around 32°F/0°C for the last week, so my family has put as much of our food into 4 coolers with ice, on the back porch. We still lost food, but we did not lose everything. Then we purchased a mini fridge for milk, eggs, and other key refrigerator things while we wait for the regular one to be hopefully fixed later this week.
Here's a random fact, I am the most average English student as I possibly could be. Every essay I have written for the last 3 years in English class, have gotten the same grade, and 80%. If my essays, that I typically write at the last minute can get an 80% every time, what does that say about me as a student? I'm not sure.
Before I talk about my work in progress, I need to tell you a quick story.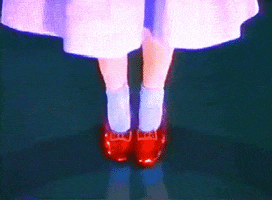 So, I read this book in elementary school, my first one, that was about a high school performing The Wizard of Oz. It was very dramatic and it was the only book like that, I have ever enjoyed. I never remembered the name of it, but could just make out the cover in my mind. This book would pop into my head for years. Well, yesterday, I decided to go onto Goodreads and ask for someone to find it in the recommendations section.
SOMEONE FOUND IT WITHIN A FEW HOURS!
This book, has been haunting me for years, and I cannot wait to dive back into the world of these dramatic teenagers. So thank you again, Cintia for finding this book!!
Last, but not least, my current work in progress. I will not be talking a lot about it, but I need as much accountability I can get. It has 2 working titles since I this is an older story that is getting a big reimagining. The base will remain the same, but a lot about the story and characters will change, especially because I am aging them up. Long story short, "Winter Rose" is a romance contemporary with dual perspectives and hopefully, warm fuzzy feelings. I have many plans for this book, and hopefully I can start writing this week!
That's all for today! I did not want to keep you for long, since I have 2 other posts going live today. Keep an eye out for those and the rest to come!