Too many books, too much and too little time for me to properly manage my time to read all of the books.
hello, you lovely person!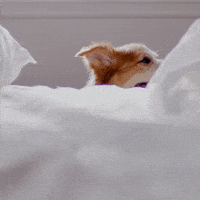 Ah, so you have stumbled onto another tbr post written by a mood reader. Well, let me tell you now, I will most likely not read all of these books this year. There are multiple books I would love to read for a number of reasons: I keep putting it on my tbr, it's a sequel that needs to be read, I have been in the middle of it for a while, or any other excuse reason I have for putting off a book.
Forewarning: There are not as many gifs or pictures as usual. I'm just as sad about it as you may be.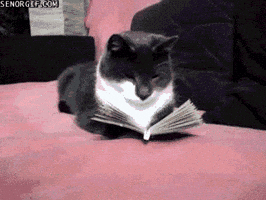 The Burning Sky by Sherry Thomas ~ For years, I have slowly been reading this, but I am determined to read and finish this and hopefully continue on in the series.
The Crown's Fate by Evelyn Skye ~ This is the sequel to the Crown's Game and I have talked about this a bit. Despite knowing what would happen at the end of that book, it still made me emotional, so I keep putting off the sequel, but I need to know how things come back together to make the ending of this duology.
King of Scars by Leigh Bardguo ~ I have been challenging myself to read all of the Grishaverse books by the time Rule of Wolves, the sequel to this, comes out in March. I am most excited about this one out of the other two books in the Grisha trilogy. I did not enjoy Alina that much as a character, but I will read her story through to completion.
The Iron Raven by Julie Kagawa ~ I allowed myself to put one new release on her because I wanted to focus on my backlist. I am so excited for this book, it comes out next month and more info will be in my February anticipated releases. Long story short, this is a retelling I did not know I needed, but I want it.
Warrior of the Wild by Tricia Levenseller ~ This is the only Levenseller book I have not read yet, until the next one comes out. I am unsure why because I love Viking inspired stories and anything possibly relating to Norse mythology.
We Hunt the Flame by Hafsah Faizal ~ I'm not sure why I put this down. I read the first few chapters and enjoyed them. I am going to try to read it for January (I doubt I will finish it) by listening to the audiobook and following along in the book.
Furyborn by Claire Legrand ~ This book seems to burn me out really quickly. I am not sure why. I read a few chapters and then I decide I am done reading for the time being. I want to fully finish because this plot has so much potential. Although, the timeline can be confusing. Not Witcher confusing, at least not yet, but slightly confusing.
Courting Darkness by Robin LaFevers ~ I know I should probably put Grave Mercy and the rest of the His Fair Assassin trilogy, but reading a few chapters of both Grave Mercy and Courting Darkness, I love Sybella a bit more. I do hope to read both of the trilogy and duology this year too.
Romanov by Nadine Brandes ~ I think this one is driven by fear. As a person who adores everything Anastasia related, plus the historical evidence and information behind the true events. And now I get scared reading anything related, but I get so excited about them too. I need to read this. I need to read this.
These Violent Delights by Chloe Gong ~ I am currently reading this, without updating Goodreads. It's so good!! This is kind of a freebie, for in case I put this down for some reason.
Where Dreams Descend by Janella Angeles ~ I was so excited for this book to be released last year, and I didn't read it. There aren't too many books that are explicitly Phantom of the Opera retellings, so I want to see how that plays into Angeles' world.
Legend by Marie Lu ~ I have been planning to reread the first two books of this series, because I do not think I read the last book for a while. My push to put it onto this list is when people were discussing June and Day on twitter and I forgot how much I missed these two.
The Ninth Sorceress by Bonnie Wynne ~ Okay, here me out, a book that has Gideon the Ninth vibes, but it's also YA. I know the YA part might put you off, but this book has similar GTN vibes to it from the summary to me. Also, this is a chonky fantasy book. You know what that means, 👏world👏building👏 at least, hopefully.
Clockwork Prince by Cassandra Clare ~ When I read Clockwork Angel last year, I enjoyed it so much more than I expected. Even though the love triangle is not what I was expected, but since I suppose since she had one angst relationship in her first series, she needed to have a soft relationship in her second/prequel series.
House of Earth & Blood by Sarah J. Maas ~ I have no clue why, but I think this is going to be my favorite SJM. Why? I don't know!! I have only read A Court of Thorns and Roses book 1, and part of Throne of Glass.
Ice Like Fire by Sara Raasch ~ Another sequel, this one to Snow Like Ashes, which had so much packed into it. I have been putting this one off because I do not like Theron as much. Did I spell his name right? Probably not, but when I commit to a love triangle, I know which side of the ship I stand on.
Crooked Kingdom by Leigh Bardugo ~ I need to finish this. It's been over a year. I need to read the second half of this and cry.
Throne of Glass by Sarah J. Maas ~ I am going to figure which SJM series is my favorite this year. Or at least book 1 of her series. It's not that I do not liked this book, it's that I think it includes fae and this story does not need fae to drive the plot line. It didn't fit the summary and I think that is when I put the book down the first time, and I have never been able to finish. wow, I write a lot of run on sentences…
The Gilded Wolves by Roshani Chokshi ~ I could have made most of this list, books I am in the middle of reading, but I decided not to, for now. This book is everything the history buff inside me wanted and more. I need to finish this too.
Kingdom of Souls by Rena Barron ~ Why do I keep putting this off?!?!?! I have only heard nothing but good things about this book, and I want to see if it really is worth the hype. A magical African inspired story? Yes please!
City of Ashes by Cassandra Clare ~ I don't wanna… Does the Seelie Court seen happen in this book or the next one? There was so much disappointment and boredom for me that followed the ending of City of Bones and I don't want to continue on with the series. BUT I need to read The Mortal Instruments to actually understand what is happening in The Dark Artifices. I've tried to read it out of order, but I was too lost.
I did not link all of the books, but I made sure I included the authors and any other books that may be in the series.
I could have included so many more books for books, I should prioritize reading, but I wanted to focus on my backlog of books to read. This would have been a simple list of books, but I sometimes like to give a reason why I added something on my list. I didn't add Priory of the Orange Tree by Samantha Shannon because one day, I will read it. I already have a few tomes on this list and I did not want to have too many.
And for the lack of gifs because I did not want to mess with the formatting, enjoy this one that I found: