This review is part of The Gilded Ones Hear Our Voices Book Tour!
hello, you lovely person!
Today, I am bringing you my review and thoughts on The Gilded Ones by Namina Forna. I missed my day on this tour, so I recommend checking out everyone's reviews and posts who was part of this blog tour! This book has so much to offer and I cannot wait to see what comes next in the next installment!
I will be having an art piece based on this book coming soon. When I finish it, I will share it with you all!
The Gilded Ones by Namina Forna follows Deka, a girl who bleeds gold instead of red blood. She is part of the Akali, females who bleed gold and are seen as impure by the society members of Otera. They are oppressed and killed by the men who fear the power they can wield. In a patriarchal society where women are to be oppressed, female soldiers are seen as ridiculous and abhorrent. Golden blood females are saved and trained to become soldiers to fight against the deathshrieks who are ravaging the kingdom and taking away young girls. In her training, Deka forms new allies and learns more about the power Akali wields and the power within herself.
I think that is all I will give you for now.
Oh, quick warning: There is a description of sexual abuse on about a page, maybe a page and a half (it relates to Belcalis). I cannot find the chapter at this moment, but I will add it when I find it again. Also, there are insults to the women thrown at them and some scenes can be pretty brutal at times.
Now, to my thoughts!
I loved the world of Otera and the rich culture of each of the regions and how individual they are yet come together to become one kingdom. It seems rich and glorious, I love it. I am hoping we can see more of the other regions besides the capital and get to know more about them.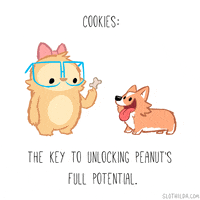 The characters were a bit hit or miss for me. Everyone had a backstory and grew throughout the novel, but I feel like we could learn a little more about their personalities and who the Akali and Jatu are outside of warriors. Deka has a strong voice (both literally and figuratively, if you know, you know) that only grows as we continue to read on. I will say, it is not my favorite character voice because at times, she can contradict herself and it feels a bit weird. I loved seeing her growth and I became sold on her character a bit more. I think my favorite character was probably Belcalis. It takes longer for her to open up and she cares about the other girls, even if she does not show it. I was not fully sold on Kieta's character and honestly, I still am not. The relationships in this book move fast, almost insta love/friend like. I went through this story not trusting most people because I found it hard to get to know the characters outside of any motives they have/had. Also, there is a hint of a few romances but I believe only one is confirmed on page. Also, this cookie gif, is how I imagine Betta at times 😂😂
This plot is very promising and builds on so much more than what the summaries could possibly give you. There are so many plotlines that are explored and they are pretty fun. While I did expect most things by the ending, there was one element that totally caught me off guard and I enjoyed what it brought to the ending and the overall story. I still have so many questions left about the story and I do not want to wait another year for the next installment. Something I really did not enjoy, was the pacing of this book. It moves really fast. Like movie fast. This book felt like a movie and it would make an incredible movie or tv show. You know how I mentioned insta love and insta friendships earlier? The plot feels rushed. There are quite a few places where instead of ending the scene or skipping that sequence completely (mild spoiler the boat travel scene!!!!! spoiler), we could learn more about our characters, Otera, the cultures, and more.
Overall, I really enjoyed this book and I would say it is worth the hype. This book was an addictive read, and I had so many theories throughout and after the ending along with so many questions!! There is room for improvement, but for a debut, I can see a lot of growth and so much more to come from Forna. I cannot wait to see how Otera handles what happened at the end in the next book of the Deathless series.
This book has me messed up in so many ways, haha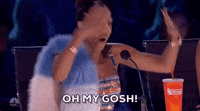 Thank you so much to Hear Our Voices for providing me with this opprotunity to be part of this tour, as well as thank you to Delacorte Press and NetGalley for providing me with an eARC copy of The Gilded Ones. And finally, thank you, to Namina Forna for sharing this story and world with us.
Don't forget to see what the other members of this blog tour posted and Namina Forna's work and journey!
take care,
Aless ♡
all gifs are from giphy.com