Reading 30-31 books in 30-31 days….and some drawings along the way.
hello there!
Yeah, I'm not sure how I got the bright idea to attempt this challenge a month ago, but I am deciding to try it now. I am determined to see this challenge through. Also, I think I decided on the amount since life is getting a bit busier.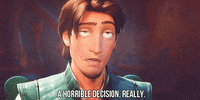 My reading 30 books in 31 days is going as follows:
Start Date: March 23, 2021
End Date: April 22, 2021
Books of any type, format, and genre has to be over 150 pages to count.
If I read a book during this time frame and decide to reread it later during the challenge, the reread does not count.
30 books is the total books read I am aiming for. I can read multiple books a day and count them.
31 days is so I can have some wiggle room, but you can do 30 or 31 depending on what a month counts for you.
And that's it! Seriously!
I wanted to make this fairly simple because as the weather gets nicer, I am getting a lot more shifts at work. I am also dealing with the end of high school stuff and trying to stay on top of grades and my health too. I will be keeping track with Pacemaker and marking each book as a task.
Along with reading, I want to see if I can improve my figure and character/person drawing skills. So I will be doing this on the side. I am not setting any guidelines for this besides that I have to fill at least 2 pages of my sketchbook with multiple studies. Camp NaNoWriMo is also happening in April, so I will be casually writing as well.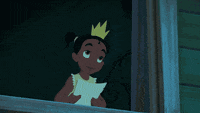 I am super excited to try this if you want to join me in this reading challenge, do it if you can manage it! I think I will be giving updates on my Twitter in the pinned tweet (it will likely be a tweet for this post) and on my Instagram where I'll make a highlight for it. I'll post art updates on my art Instagram & Twitter too. All of the links are below!
take care and happy reading!
~ Aless
all gifs are from giphy.com