I do not like talking about drama or discussing it, but the most recent author drama on twitter was too close to home as a reader.
hello there!
oh where do I begin?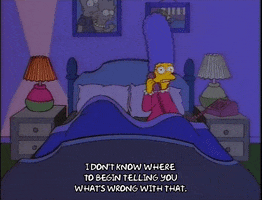 Every few months, authors get pretty much exposed for being terrible human beings and then people make connections between their terribleness and the content of their book(s). This happened about a week, a week and a half ago, right at the beginning of April. There were a handful of authors and creators who spoke up about hate they have experienced or seen in the industry from other authors. I do not remember if there were names given eventually, but they were given once these tweets got a bit of traction.
The following links are the threads I followed and got my base of information from. I have since done more research, but I encourage, heck even beg of you to do your own research into these authors and the things that were said about them. We need to use this to be informed readers to know who we are following and ultimately supporting. There have been many more threads and conversations about this topic along with apologies from some of the people that have been mentioned.
A thread a bit more about the bullying of Asian authors:
A TLDR about Emily Duncan specifically:
An account exposing the issues within Duncan's series:
(Antisemitic warning)
What her podcast has released (I think its run by Margaret Owens):
A great video speaking out about other authors who are more so anti Asian:
Why do I care?
I care because you should care about the authors you are reading from. Yes, you can separate the author from their work, but you need to understand why you need to separate them first.
Now, as you know and if you knew while searching my socials and Goodreads, there are quite a few authors that were called out whose books I enjoyed. Let's get into that a bit.
Sooo…what about your love for the Something Dark & Holy series?
big sighs
I will be reading Blessed Monsters but not at as high of a priority as I had it previously. I will not return the Owlcrate edition and Faecrate boxes I ordered because I already paid the money for it, and I likely cannot by now. It is devastating, but it made past me happy, so I will at least honor my past self. I have already removed my reviews from the first two books and sent in on NetGalley that I will not be giving feedback for the arc of the last book. As for the series itself taking it outside of the real world, it's a good book, very enjoyable for me, but that doesn't mean I can disregard the topics she included that made readers of certain backgrounds uncomfortable. So in a context similarly to J.K. Rowling and Harry Potter, Something Dark and Holy is for the readers and I will continue to cherish the artwork that has been created and maybe if any will be created to support the artists (another reason to not return my purchases). But I will not support the author outside of this series.
TL;DR: I will finish the Something Dark & Holy series eventually, I will continue to support the artists who have done previous artwork for the series because they are separate from the author, and I will no longer support Emily Duncan's currently published and future work.
I am unsure about my support for the other authors I have read and enjoyed books from. I am still doing research about them.
Once again, please research this for yourself even if it is through the thoughts of others.
I said this on my Twitter, but while this is devastating and heartbreaking to me as a reader, I will always stand with the BIPOC community. I shouldn't need to explain why I stand support the community, but that is where I belong and feel relatively safe/sane in the online realm. There are tons of threads and lists on books by authors of Asian descendent, middle eastern, and other BIPOC and minority communities .
Moving forward, I am going to continue to do research about the authors that get called out about being terrible people. I think I am going to move into the indie realm for a bit to get a breather from this current mess in the traditional publishing world. Hopefully, it will also help me out of my slump.
I hope this helped some of you and you can also become a better reader/consumer.
take care,
Aless ♡
all gifs are from giphy.com