How are you? It's been a little while since we were here. I hope you have been doing okay while I was away.
hello there!
I have been trying to write a life update for a few months, but always failed. So, here is an overdue update post. Grab a cup of something nice like an iced coffee with your favorite syrup or a warm mug of tea with sugar and milk.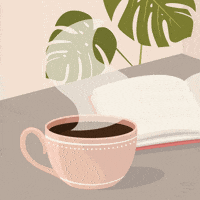 The SparkNotes
As of today, I…
graduated high school
went to prom
picked the university I will be attending in the fall
have suitemates and a room at uni
have an internship opportunity for the summer
haven't really read a book since February/March
have fallen in love with my Nintendo Switch and I am already in year 2 of Stardew Valley after 4 days of having them (the winter is just so boring)
…and mentally, I am doing alright at this moment.
Reading
Let's talk books and the book community.
*big sighs*
As you are aware, I love reading and talking about books, but during quarantine and the last year, I did not read as much as previous years. I also slowly stopped watching maybe 85-90% of the booktube content that I consumed. It was really difficult to motivate myself to create content for a book blog due to my lack of enjoyment I was having in the community and in life.
Then 2021 rolled around and I have not found myself reading for pleasure. Maybe it was due to my focus on school and work, but I couldn't get myself to sit and read for enjoyment anymore. This is also weird since I am a moderator for a GoodReads group. I'm not as active in it as I would like to be, but our group of mods are really chill and we work well together.
Going into the summer, I have a lot of things happening in my personal life and things that are yet to be confirmed. It's stressful, but I am not finding myself picking up a book to read. I want to write a book, play video games, and be on the internet (YouTube, Twitch, Discord). I'm not sure. This is a weird reading slump to be in because I am feeling slumpy (is that even a word??) in the community too.
All in all, I do not have a plan for the future of this blog, but I do not want to give up on this.
School
Okay, quickly about school since being a student is my personality.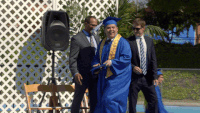 Graduating high school is the most refreshing feeling ever. It was supa nice and I have legit been playing Stardew Valley since the ceremony of Saturday morning. I've done other stuff too but Stardew is life. I'm hooked. I'm currently waiting for my microsd card to come in so I can play Just Dance.
Anywho, I am so excited to go to uni in the fall! I've been talking to my roomate for the last few weeks and we just chose our room. I am ready to have fun in a totally new experience.
that's enough about school
Brain Dump
aka everything else my brain can think of right now
I have an interview today for a possible internship I might do this summer. It would be working in the photo department in a university's museum. Due to my personal life, I am not sure how we are going to make it work, but I am hopeful. I really hope something works out and this opportunity can pull through. I really want to quit my current job because it has issues and I am no longer comfy there.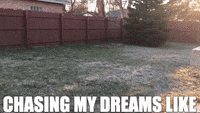 I know I am a dreamer. My dreams have been crazy lately. I keep coming up with plans to achieve a dream life and it's weird. Now that I am done with general schooling, I am ready to jump head first into life. I didn't think I would be here this quickly.
I want to travel. I was so close, but then our plans fell through. I am bored of this area and I am ready to have a different environment.
Why are friendships so confusing? Things change too quickly and it's a mess. I can't wait to have better feelings towards friendships in university.
I've found myself doodling and drawing a lot more towards the end of the school year. It has been fun. Fun fact: I keep changing the username for my art accounts because I want something easy to remember but also something with my name or nickname. I settled on something for now so I will finally start posting. Let's see how long it will last for.
Huh, that was not as long as I thought it would be. Having the sparknotes helped a lot, haha.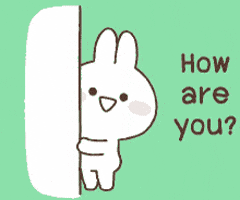 How have you been? What is a highlight for you in the last month or two? What is a dream you have for your future self? Lastly, if you have any ideas for what I should post about, that would be appreciated.
So yeah, keep an eye out on my socials and here because I want to start posting more content again.
see you soon,
Aless
all gifs are from giphy.com